LyonsDen Fitness was born from passion and a dream, it was designed and purpose built in 2005 by Neil Lyons. Now Neil with wife Faye head the team of well trained professionals, people who make you feel like you're included.  The mission for LyonsDen Fitness is to appeal to a broad spectrum of people.
  The feel of this well established facility lets you know that it was brought to fruition by people who know the the profession, and created with you as users in mind.  A relaxed and friendly reception welcomes you, the whole building is light, airy and air-conditioned. The Main Gym, the Ladies gym and both Studios are uncluttered well equipped and well maintained.  Hardwood flooring and suspended ceilings reflect the effort made to make you feel comfortable, including keeping soft furnishings to a minimum in an effort to reduce problem triggers for many allergy sufferers.  In the members only Heath suite, you'll find a Steam room and Sauna ready for you to relax. Outside a first floor 120 m fully sprung jogging track is lit and under cover.
Within the centre the health and fitness experience continues with Personal Trainers and Spa like treatments such as Beauty Therapies, Hair Salon, Cryolioplysis (fat freezing), Physiotherapy, Reflexology, Acupuncture, Psychotherapies, Vibro-Acoustic Therapy and so much more.  Add to that established Schools of Dance, Taekwondo and Karate running several times per week.
The hope is that we appeal to a broad range of people from what we offer.  Free parking, easy access doors inside and out with no steps or thresholds, wide ambulatory stairs and a lift  give easy access throughout.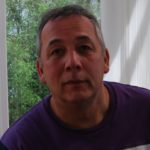 Originally from an Engineering background, I found fitness in 1993 tackling weight and a heavy smoking habit. With little help available, and as a fitness novice, I decided to take an instructors course to learn how to deal with this new found passion. Years later, and I am still as passionate about what is now my profession, Designing, Building and Running LyonsDen Fitness. My main strength, I hope, is an ability to make everyone feel like they belong, I remember my nerves starting into fitness so I want all our clients to feel at ease when they come into LyonsDen Fitness and enjoy the experience. Fitness qualifications include Personal Trainer, Exercise to Music, and instructor qualified for CardioKick, Fitness Pilates, Dance Aerobics, Pump FX, Spin, Advanced Step and Zumba. I have a good track record in helping clients losing weight and getting fit quickly.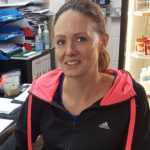 Faye Lyons
Since being a teen I have always loved the positive feeling I experience both during and post exercise. This encouraged me to pursue a career in the fitness profession, qualifying as a studio instructor, then as a gym instructor and finally a PT in 2002. I have trained many people for well over a decade with favourable results, my main priority being the client's wellbeing, ensuring their sessions are achievable, progressive and fun. Having trained through two pregnancies, now mum to two gorgeous boys I currently have an active role in the gym with clients and teach Total Tone & Bums and Tums session in the studio. As Manager and co-owner I am here to answer any questions you may have, please feel free to contact me. There are no barriers here at LyonsDen, we welcome all.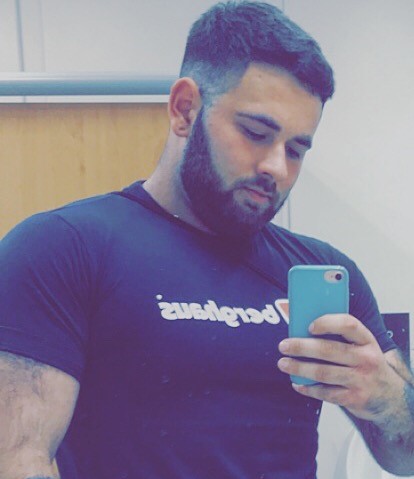 Arron Lennox
Arron is a qualified Gym Instructor. He has plenty of enthusiasm and is hoping to go on to his personal trainer qualification in the near future.Arron
Jack Vicary
Jack's a welcome member of the team. a qualified Personal Trainer and class instructor who has been in the fitness profession since 2011. in his words, "Fanatical about science and the human body, specifically biomechanics and physiology, I went straight in for my Level 2 and 3 qualifications after graduating from university in 2014 with a BSc (Hons) in Sport and Exercise Science. During my years in the fitness industry I've helped hundreds of clients with different fitness goals, and instructed to thousands of members across a range of classes including spin, bootcamp, circuits, tone and legs-bums-tums. I absolutely love passing on knowledge and giving advice. If you need help with anything health/fitness/gym related, or even just a chat, come and see me at LyonsDen Fitness and I'll be glad to help you!"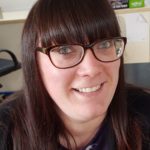 Carrie Williams
Carrie is our receptionist, and the meet and greet of an evening helping with the day to day needs of LyonsDen Fitness. She was recently successful in completing a qualification in Business administration which she puts to use helping with the administration for our reception and client database. Recently taking up the task of helping with social media posts for us.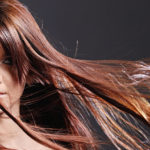 Susanne Caren
Joining us in 2010 Susanne is our in house hair stylist. Originally trained by the renowned Steiner's. Susanne moved to Greece for several years and on returning joined us here at LyonsDen Salon.